Description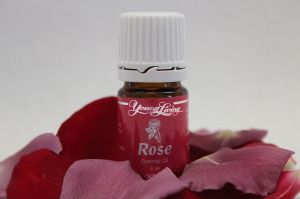 The Bulgarian Rosa damascena is high in citronellol, which gives Rose essential oil its fresh, floral aroma. Its beautiful fragrance is intoxicating and aphrodisiac-like helping to bring balance and harmony.
+ Rose is stimulating and elevating to the mind and helpful in creating a sense of well-being.
+ In physiological studies of fragrance by Sugano & Sato (1991), it was concluded that rose helps counter the effects of a stressful life.
+ When diffused, rose increased attention spans, concentration capacity and work rhythms, and shortened reflex times in 48 medical students.
+ Rose helps create a magnetic energy that attracts love and brings joy to the heart.
+ Rose helps counteract agitation, anger, apathy, confusion, day-dreaming, despondency, fear, guilt, jealousy, mood swings, obsessiveness, resentment and restlessness.
* One 1 oz. oil.